Thanksgiving is upon us once again. While looking forward to the food, friends and family that the holiday inevitably involves I know like many out there I have wondered at times how I would survive them.
One of the biggest concerns that I've heard repeated over the years is how to partake in the plethora of dinners, desserts and spirits without causing a major hurdle to overcome in fitness and health goals post celebration.
While there is no blanket solution to this the key to everything is moderation. You can indulge and make allowances for treats without sacrificing all your hard work.
Since starting my journey there are a few tips I have picked up along the way that help me to make it through this time of year relatively intact.
Never starve yourself for the day just to be able to eat more at dinner as this will likely cause you to overeat or eat too fast. Instead try eating small snacks throughout the day such as an apple with peanut butter or yogurt with granola/berries. This will keep you satiated and keep your energy up without feeling overly full.
If you are the one preparing the turkey and fixings (THANK YOU!!!!) instead of jumping in ahead of time and nibbling on all the things you're preparing keep a little plate of healthy items to nibble on like carrots, celery and broccoli. These things are crispy, they take longer to eat and more effort to chew. I find this serves as a distraction for my brain and mouth from the food in front of me.
If activity is your thing, purposely make time that day to go for a walk/run/swim or whatever else you love to do so that you're still in your routine even though it is not a routine day. This will help you feel more alert, energized and ready to handle everyone from Great-grandma Rose to little nephew Johnny. The calories burned doing this might also allow for some extra pumpkin pie or slices of turkey.
Drink lots of water. One of the biggest culprits I find when getting so involved in preparations for any holiday is remembering that my system needs to remain hydrated. I intentionally keep filling up a glass of water every time I go to the fridge. That way I am constantly drinking without even thinking about it.
At dinner I take small amounts of each food I want to try ~ that way if there are one or two particular foods that I really want to have seconds of I can without totally overdoing it and lapsing into that all too familiar post-Thanksgiving dinner coma.
There is another side to any holiday season however aside from the food and the fixings. It's the family, the friends…the people.
When you are so invested in making the dinner or the event "perfect" it is easy to lose sight of the things that really make the moment matter.
My advice? Stop worrying about your house and the way it looks. We all have our secret mess stash rooms or closets. We all have that kitchen junk drawer. Don't be so worried about what the kids are wearing or if they're having a meltdown because the energy of the entire day is so much for their growing systems. The reality of life is that the people who love you and truly care are not even noticing these things. They are there to be with you, to share the small fleeting moments that make life so worth living.
Instead allow yourself to enjoy the day. Give yourself permission to just be human and not necessarily have everything run smoothly. Above anything else don't miss those moments that count because they only come once.
Wherever you are, whatever you're doing I hope that you are all having the Thanksgiving that you want to have and that makes you happy no matter if it is dinner for one or a table for 20. Happier Holidays to you all!
Love D.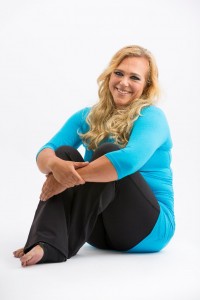 Photo Credit: Armando Tura