I cry.
I cry when I come across the finish line, when I finish an intense workout, when I push myself out of my comfort zone.
Why?
One night after my first experience boxing in a boot camp I burst into a waterfall of tears. Completely confused I asked my trainer about this. She patiently gave me a very knowledgeable answer. The areas of our brains that govern adrenaline and emotion are positioned very close to each other so at times it's like the signal can cross from one to the other.
There's more than the physical though…
I cry because I give it my all. With every tear I shed more of the Debbie who didn't know if she could ever walk properly again let alone do the things that I do now. Every time I cry I release a little more pain from years of self-doubt, self-hatred and lack of confidence. I say good-bye to the days of breaking chairs, breaking into a sweat doing up my laces on my runners and breaking my son's heart by not being able to keep up with him.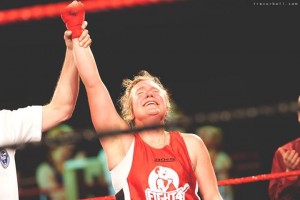 I smile.
I smile almost all the time but I DO NOT smile to cover up pain anymore. There is no need. Talking helps, sharing helps and there is promise and potential to look forward to in every day. I smile instead with pure, unfiltered joy. With the excitement of what is right now and what is to come. I smile because of the love and support I feel each and every day from so many.
Just the other day I was walking downtown on my lunch with my ear buds in, the music lifting me high and the sunshine lifting me even higher. I must have been smiling with my entire soul as I was stopped by a gentleman in a wheelchair on a street corner. He apologized for making me pause and then said that my smile was the biggest gift he had received that day and that he could tell that it had energy and heart behind it. He then requested that if I got the chance he would love for me to pass that way again. I was left speechless at the genuine nature of his statement and the compliment he had given me. I think I smiled even bigger after that.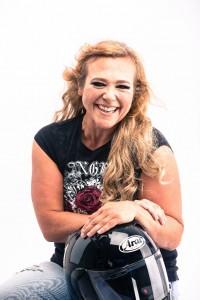 I laugh.
I laugh because the happiness in me needs to escape. I don't merely giggle or chuckle under my breath but I let out these side-splitting roars. I laugh with my entire being and my hope is that people will hear it and laugh themselves because who couldn't use more of that in their lives? It is ok to laugh so hard that you can't catch your breath. It's ok to laugh loud and wholeheartedly. It is ok to laugh until you cry.
Own your emotions and enjoy them. Let them serve as a reminder that every day that you are here is a gift. Wherever you are, whatever you're doing I wish for you the ability to cry with pride and effort, to smile with your heart and to laugh with everything  you have inside you!
Love D.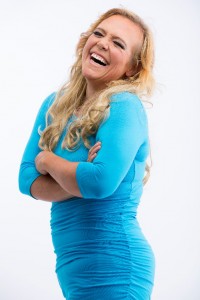 Photo Credits: Armando Tura/Trevor Ball